Back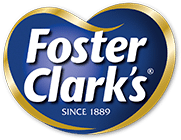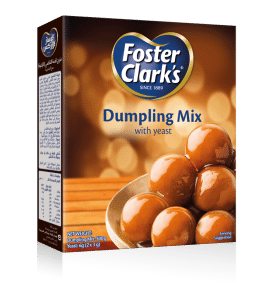 Dumpling Mix 500g
Suggested recipes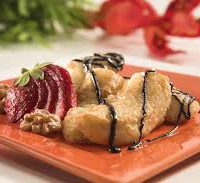 Fried Banana
Ingredients
Foster Batter
1.75 Cup Foster Clark's Dumpling Mix
1 Sachet Yeast (Enclosed in the Dumpling box)
1 Cup Water
1 Teaspoon Foster Clark's Almond Essence
For Frying
For Serving
Method
Pour the Dumpling Mix into a deep bowl. Add the Yeast, Water and Essence, and stir the ingredients with a wooden spoon or whisk until the mixture becomes a thick batter. Cover and leave in a warm place for an hour.
Heat the oil in a deep frying pan.
Cut the Banana into fingers or slices as desired.
Dip the Banana into the batter and then place directly into the hot oil.
Allow the Banana to fry until it reaches a light gold colour. Then remove and transfer to a paper napkin or other oil absorbent paper.
After a while arrange the fried Banana pieces into a serving platter, drizzle with Chocolate Sauce or Honey, and serve immediately.
Tip
• You should soak each Banana piece only briefly into the Batter and then transfer immediately into the hot oil
• Do not put too many pieces of Banana into the oil at one go, so as to be able to stir well.
• Each Foster Clark's dumpling mix box contains two yeast sachets. Use each sachet to prepare half the Batter quantity recommended in the ingredient list. The two yeast sachets should suffice for the total Batter requirements.